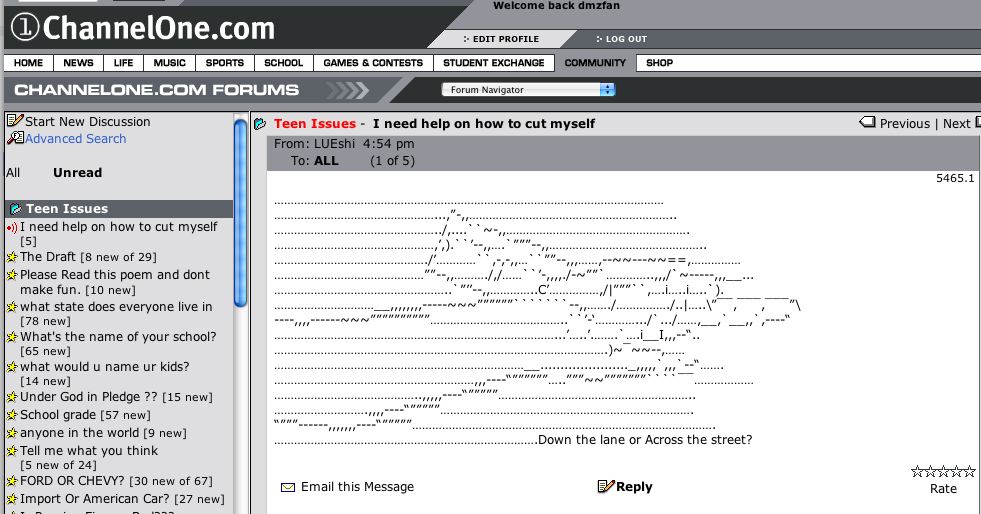 This is a picture of Channel One's message board this afternoon (August 12). Somebody posted a message that uses symbols to draw what appears to be a razor cutting a wrist.
This would be in keeping with Channel One's previous cutting postings earlier in the year.
Obligation believes that Channel One executives are NOT trying to get children interested in mutilating themselves. Channel One employees are probably as decent and caring people as you would find in any business. Our point in showing this gruesome content is that Channel One employees are RECKLESS and INCOMPETENT with other people's children.
As the school year starts, it is our hope that thousands of schools have had enough of Channel One News and their web site. Who would want any child to be exposed to this sick content?
PS Channel One has probably removed this posting once they have seen it on our web site.
Thanks to Ken
McNatt.