These are some of Missy Elliott's tamer lyrics. This song is entitled Ecstasy. It's her loving tribute to the "party" drug Ecstasy.

Yo I'm on FIRE!!!!!
People go head and drink up
Get in the club get f****d up
See me you got get lucked up
Someone to touch your rubber
Show me some love, strip off your clothes, and take off your socks
[HOOK:]
This is for my people, my party people
This is for my people, my m***** f *****g people
C'mon, c'mon, get down, get, get on down
This is for my people, my party people
This is for my people, my ecstasy people

Click here for Channel One News ad.

Elliott's music is as X-rated as they come. Every one of her CDs come with a parental warning sticker.

P***y don't fail me now
I gotta turn this nigga out
So he don't want nobody else
But me and only me
As long as the p***y good
Its alright
Aint gotta worry about my man
Cuz he knows ma's
Is one of a kind
And that's why he keeps staying
The p***y good
Its alright
Aint gotta worry about my man
Cuz he knows ma's
Is one of a kind
And that's why he keeps staying
Question: How in the world could someone as vile as Missy Elliott get on classroom TV screens around the country?
Answer: If you pay Channel One News enough, they'll get your ad in front of kids.
This commercial needs some deconstruction. We need to take it apart. At first blush, it appears to be something positive. It has something to do with opposing domestic violence. There is a contest where the winner goes to a concert. That's nice, isn't it?
Commercials, as all moving pictures, go by us too fast. We can't easily process what we are seeing. When one ends, another begins, and there is no time for timely critical thinking. But when you replay a commercial several times you begin to uncover the real purpose of the commercial.
Why was this ad on the classroom TV? Who paid for it? What are some of the subtexts that are being presented to children?
The ad appears to be paid for by UPN. The commercial starts with the words "The Road to Stardom" underneath a clip of Ms. Elliott and her entourage walking toward the camera. "Wednesday 8/7c" tips us off that this is a TV show. This ad ran on Channel One on January 19 (maybe other times too). January 19 was a Wednesday so the ad is even more powerful because it is alerting children to watch this show THAT NIGHT. It is more effective to advertise a TV show on the very day it is going to be shown. You can't get this effectiveness on the home TV set. At home, ads for shows run several times days ahead so that it increases the odds that the child will see at least ONE ad. With the captive audience, advertisers of TV shows know that all they have to do is advertise ONCE on the day of the show and the children will respond.
This was a new TV show at the time in January. It had as it's star the rap singer Missy Elliott. Elliott has shot to fame by her violent, sexual, profane and drug-drenched lyrics. She wants this TV show to succeed. It will further enhance her career and later album sales. By being on TV, even if it is on one of the lesser networks, she will move herself more into the mainstream. The result will be many more people being aware of her and that will result in more people buying her music.
Below are several stills from the commercial. One shows photographers converging on Missy Elliott's limo trying to get her picture. This is shown to kids to give the impression that Ms. Elliott is a huge star. She is important. She is a "beautiful person." Wouldn't it be just great to win a chance to hear this sought-after celebrity in concert?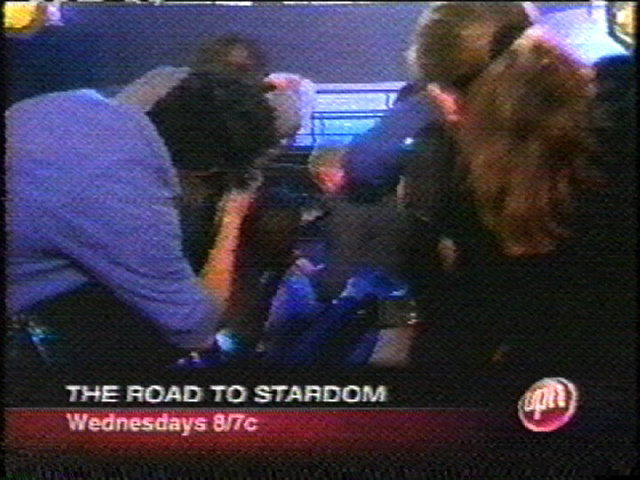 It is absolutely shocking to offer a Missy Elliott concert as the major prize for a contest aimed at young people. This is like Channel One News offering children a chance to be on the Howard Stern show. This vulgar rap artist won the approval of Channel One News personnel, but their standards have always been notoriously low.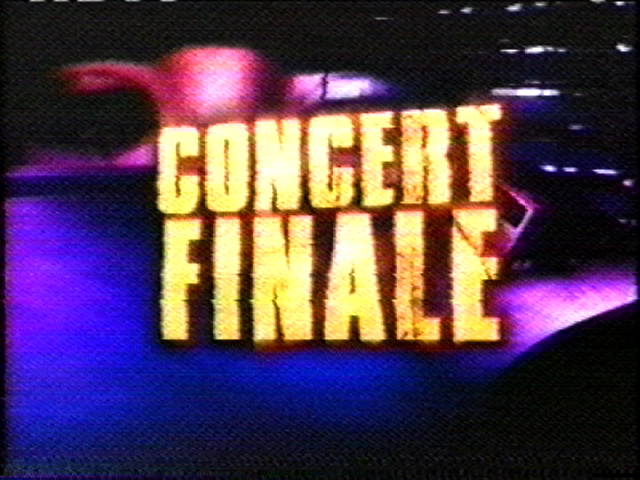 Missy Elliott's face is again shown to the students. This is not about making an anti-violence PSA. The contest and the PSA language are there to help Elliott change her image and become more respectable with children. "Isn't that Missy Elliott wonderful. She doesn't like domestic violence. She wants others to help her end domestic violence. I like Missy Elliott." Why aim an anti-domestic violence PSA to children anyhow? This 30 seconds is mainly about getting kids to watch the UPN Network. This about getting a large audience for the first few shows of The Road To Stardom. (Elliott faces tough competition with American Idol opposite her show on Fox.)
Obligation's Jim Metrock said, "There is no male music artist that is more vulgar than Missy Elliott. It doesn't seem right that taxpayers are subsidizing the PR campaign of the 'Queen of Filth.' This is an example of why it is impossible for school officials to monitor Channel One News. Few teachers or principals would know the reputation of every music act or every movie advertised on the show. Channel One has made a very big mistake with promoting Missy Elliott. This is another reason more schools will give up trying to defend the cultural rot that that drips from Channel One's TV show and web site."