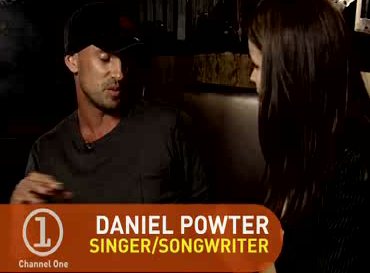 It costs money to cover a news story. That's why Channel One News covers so
few of them.
Unfortunately for C1N, each weekday during the school year, they HAVE to produce
a show. That show has to be at least 12 minutes in length. What are you to
do when
you
only
have a few minutes of warmed-over stale news from the day before? How do you
fill the remaining time?
The answer is simple – interview a musical artist. This is an old Channel
One trick. They can burn up several minutes asking an artist about their music,
their personal life, their new album, their tour, etc. Then they can add clips
of a performance on stage and then take up more time telling students they
can win a prize signed by the artist.
This is "television on the cheap." This is a betrayal of the remaining schools
that are still under contract to Channel One. No school signed up for this
nonsense to be piped into their classrooms. This is just filler. There is no
news here. There is no current events. There is nothing important here. It's
just a cheesy promotion of a music artist that needs publicity.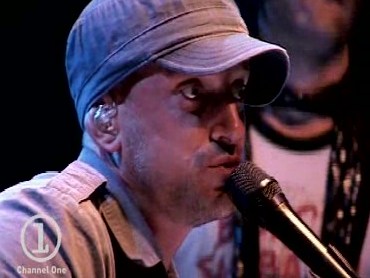 Tell the Channel One audience how to get high, Daniel.
Why is Daniel Powter on Channel One News in August? His
new single"Jimmy Gets High" will be out shortly.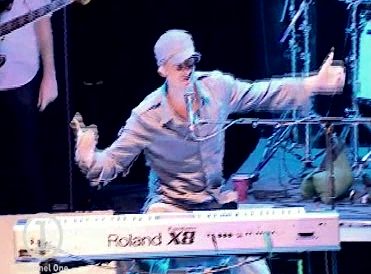 More time wasted on Channel One. Students are forced to experience Daniel
Powter playing on stage. How much more garbage can teachers take? How is the
marketing of this Canadian singer going to help any American student pass a
graduation exam or any standardize test?
Channel One's executives had Mr. Powter on their show because his record company
obviously wants access to the millions of captive students compelled to watch
the show. Powter's new single is coming out soon. A drug song called "Jimmy
Gets High." The song has been banned by the CBS Early Show and other media
entities.
No doubt his presence on Channel One News will help him sell a lot of copies
of "Jimmy Gets High." Good work, Channel One. Are we beginning to see why more
and more schools are ditching this irresponsible waste of time? Even if this
singer didn't have a controversial song coming out, why is ANY singer being
promoted on this classroom TV program? This was never part of the "deal" with
schools.
One of several blog accounts concerning "Jimmy Gets High"______________________
Jimmy' is going to be the next US single as you know. But when Dan went to
record a performance on CBS Early Show in NYC last week (you can watch it on
August 9th), they wouldn't let him do 'Jimmy' so he had to play another song.
He was NOT happy.
When you consider what IS allowed on tv, I don't really understand the problem.
Here are the lyrics again:
Jimmy Gets High
Jimmy you know, every body hates you when you're living off rock n' roll.
So you get high tonight.
Jimmy you lied, I'm hoping that you get yourself back here alive.
So you get high tonight
Because you don't need nobody to make it on your own. You don't
need nobody you would rather be alone.
Chorus*
Jimmy gets high tonight
Jimmy gets high tonight
I must confess you're a real live wire, jimmy you and me will get along
awhile
Jimmy gets high tonight
Jimmy you lied, I'm hoping that soon maybe life it don't pass you
by
So you get high tonight
And jimmy you know, everybody hates you when you're living off your rock
n' roll.
So you get high tonight.
Because you don't need no body to make it on your own. You don't
need no body you would rather be alone.
Chorus*
Bridge*
I've been so confused. And I just hope it all gets back to you.
Chorus*
—————————————–What do you think?
I think we need to all see what we can do to help promote the single and get
it heard…
end of blog article _________________________________