From Jim Metrock:
Children who are subjected to BusRadio on their trip to and from school are told to visit BusRadio.com when they get home. When they type in "busradio.com" on their home computers they come to this screen: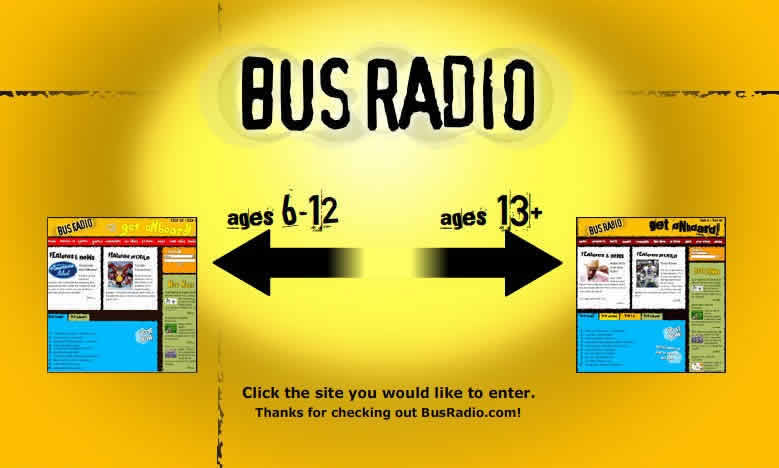 A child is suppose to decide which website to go. Ages 13 and up go to the right; ages 6 to 12 go to the left. The site for teens is "teen.busradio.com" the site for younger visitors is "tween.busradio.com."
If BusRadio's president Steve Shulman thinks his company is being responsible by providing two sites, he is wrong. Mr. Shulman would have us believe that children will go to their appropriate web site. He knows better. If a child goes to the wrong site, then that must be the parents fault. Surely, no ten-year-old would dare click on the "Teen" website.
Steve, young people have a natural desire to read and see things that are "above their age." What your site does is "dare" children to go to the "older" site. You know this was going to happen when you had this page designed. Eighteen-year-old females don't read Seventeen magazine, it is read by preteens. Your homepage is designed to funnel ALL visitors to the "Teen" site.
But then again, as we have seen in these articles (Smack That , No Stank You, Steve Shulman, BusRadio's Blog, and Lesbian Lovers ) the content for the "ages 6-12" site is fairly rough as it is.