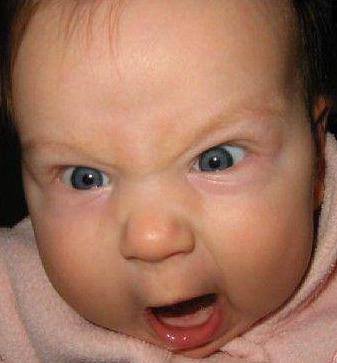 It's OK to write an angry email, but wait three days, reread it, make changes, then press "send."
From Jim Metrock:
In 2007, the Seminole County (FL) School District agreed to experiment with BusRadio. A committee was formed at a subsequent date to study various concerns about the radio program. Recently, the committee recommended that the district not go forward with BusRadio. It is obvious that BusRadio was not going to be pleased, but what is a shocker is this email the committee received from BusRadio.
I have seen this BusRadio attack-and-insult mentality before. Bus driver and fearless BusRadio-critic Danny Kenny in Colorado has felt the repeated sting of BusRadio's attack dogs. [ An interview with Ed Maloney.]
Here is an email BusRadio sent to members of this study committee. The committee has already decided on recommending the school end the BusRadio contract. What is the purpose of the email? What did Mr. David Briere want to accomplish? I've read this remarkable email several times and I am baffled. I will comment on each line of this email later, but the one thing that keeps coming into my mind as I read this is: Who does this guy think he is?!
He writes as if the members of the committee are elementary school students themselves. This is a classic example of how typing a stream of thought may not result in the most polished of letters. Mr. Briere appears to start off with some internal hope of reversing the committee's decision. Somewhere along the way he abandons all hope and goes for the jugular. He wants the committee to know just how disgusted he is with them.
It's like Mr. Briere never considers this email might be read by other parents and school board members.
Email from BusRadio's Vice-President of Operations to members of the Seminole County (FL) School District subcommittee studying the continued use of BusRadio.
From: David Briere [mailto:dbriere@busradio.com]
Sent: Wednesday, May 14, 2008
Subject: Seminole/BusRadio
Members of the Committee:
BusRadio has been working for some time with the Seminole County School District to bring BusRadio programming to district buses as a better alternative to FM radio, which is playing on the vast majority of Seminole County School buses.This was determined to be inappropriate for children and had been the subject of numerous parental complaints.
Much of the content on commercial FM radio is completely inappropriate for children – marked by inappropriate subject matter, often-offensive lyrics, adult DJ talk and adult-themed advertisements. A recent review of popular local drive-time FM radio programming found repeated and explicit references to sex, violence, drinking and drug use. We have enclosed examples from your most popular Orlando stations recorded May 13, 2008 between the hours of 7:00 AM and 8:30 AM for your consideration. Again, BusRadio was designed specifically to prevent young listeners from being exposed to this sort of adult-themed content. Asking bus drivers to police commercial radio during the daily bus ride is ineffective and impractical.With BusRadio, drivers can keep their focus on the road and parents can be assured their children are not exposed to this inappropriate FM content.
Audio from 95.3 WYPO <>
Audio from K92 WWKA <>
BusRadio is a national radio network that brings age-appropriate music, original programming and public service messages to more than 1 million listeners between the ages of 6 and 18 every weekday during their daily bus ride. BusRadio reaches more than 10,000 buses in 170 school districts in 24 states across America and is the fastest growing national youth music network.
BusRadio provides a safer bus ride for students by providing school districts with valuable safety features and age-appropriate content that helps minimize driver distractions. It also helps keep students seated, well-behaved and occupied in a positive way. BusRadio technology features GPS capabilities, driver panic buttons tied directly to local emergency services and internal and external PA systems standard on every bus.
In light of your recent decision to recommend BusRadio's musical content and safety systems not be utilized in district buses, please allow me to address some of your concerns directly. While we have made every effort to personally answer your questions, there remain several misunderstandings as to the service we provide.
I was disheartened to learn that your committee was recommending the district return to the practice of allowing FM radio broadcasts on district buses. BusRadio was founded as a better alternative to the commercial FM Radio found on more than half the school buses in the country – including here in Seminole County.
Your committee's decision was reportedly based on BusRadio's airing of clean age-appropriate songs from artists who now or at another point in their career produced a record that was labeled with a parental advisory notice. This does not seem to correspond to a decision to allow commercial FM radio to return to district buses. Commercial FM radio widely plays artists whose records carry parental advisory labels. In fact, commercial FM radio plays the very songs that earned these parental advisory designations. BusRadio does not.
Furthermore, unlike commercial FM radio, BusRadio content is separated into three age-specific daily programs for elementary, middle and high school children. Also unlike commercial FM Radio, all BusRadio content is edited for language and subject matter according to strict guidelines developed by an independent content review board – standards unparalleled on the FM dial. Quite simply, the commonly heard commercial radio versions of popular songs are not played on BusRadio.
Much of the content on commercial FM radio is completely inappropriate for children – marked by inappropriate subject matter, often-offensive lyrics, adult DJ talk and adult-themed advertisements.
For example, the saturation of commercial radio with alcohol advertisements and other inappropriate content is well documented. A recent study of the nation's top 28 radio markets by the Center on Alcohol Marketing and Youth found more than one third of all alcohol advertising on commercial radio is placed on programming more likely to be heard by youth between the ages of 12 and 20. Researchers at the University of Pittsburgh School of Medicine, in a wide ranging study of hundreds of popular songs, recently found that one in three mention alcohol or drug use. Additionally, most lyrical references to substance use were associated with partying, sex, violence and/or humor.
It is also important to note that BusRadio is a choice. All BusRadio units have the option of FM/AM radio. The difference is that bus drivers overwhelmingly – in almost every single instance – choose BusRadio. They know that BusRadio is more appropriate for their young riders than commercial FM radio. Just ask them. During the Seminole County trial period, we received tremendous accolades from drivers and administration officials.
This decision also appears to have been reached without broad parental support or community input. A survey that was developed for this purpose was never distributed to the parents in the district. We encourage the district to allow this process to occur before a final board decision is made.
BusRadio knows how important it is for parents to know what their kids are listening to, on and off the bus. That's why BusRadio provides a daily Web stream of national programming content at its parent Web site: www.busradioparents.com <Click here> . Parents can click on "Listen Now" to hear the entire playlist heard by the students.
By removing BusRadio from Seminole County School buses, you will also be removing critical life safety devices such as the emergency panic button, which provides direct communication to emergency officials; internal and external public address systems; live GPS monitoring; and myBUS ALERT, a program that will notify parents if their child's bus is late or on-time.
If I understand your decision correctly, the sub committee has come to a general consensus to remove the Bus Radio device that has existing AM/FM embedded, and replace it with a brand new AM/FM receiver that has no safety features whatsoever. Bus radio is simply put, another choice for your drivers and students. Our programming and safety equipment are free, why would the district want to spend valuable resources to replace something that already exists?
Nonetheless, BusRadio respects the decision of the committee and of the Board. Should the board elect to remove such a valuable safety device, you would be the first in the country to do so. However, if this illogical decision is finalized, we will make arrangements to have the equipment removed from district buses and transferred to one of the school districts currently on our national waiting list.
Best Regards,
David Briere
VP School Operations
Bus Radio
"However, if this illogical decision is finalized…" Good grief. Here is a man who flunked out of the Dale Carnegie How To Win Friends and Influence People course.
The "national waiting list" is an old Channel One ploy. The very tone of his email conveys a sense of desperation. Why would Mr. Briere write such a condescending and mean-spirited email if schools are knocking his door down to sign up? I would put big money on there being no waiting list at all.