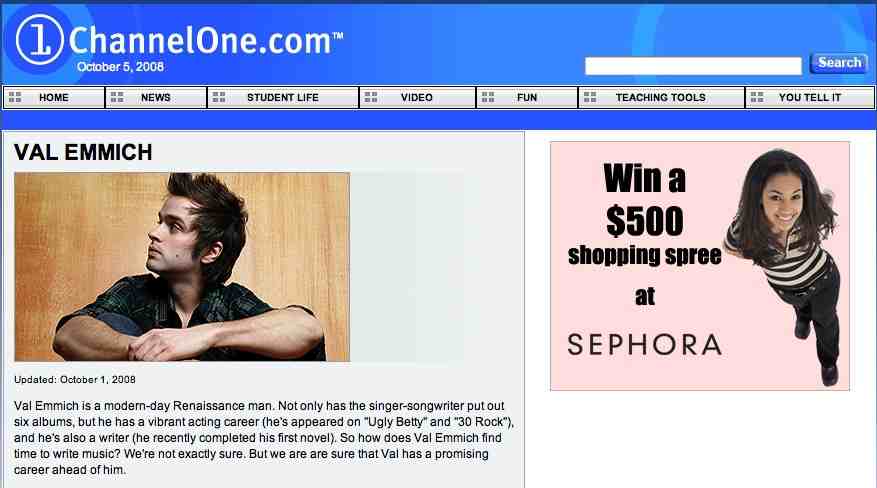 Forget Val Emmich for the time being. That's a story for another day. It's the "Win a $500 shopping spree" ad that should interest parents and educators.
When a young person clicks on the box, they come to the page below. To enter the "sweepstakes" they have to give up a lot of personal information. This is valuable information for marketers.
This is a marketing trap. Over the years, young people have gotten much smarter about giving out information about themselves. Marketers like Channel One and their parent company Alloy have had to up the ante to shake free contact information from kids.
Obligation's Jim Metrock said, "When you think about it this is pretty sleazy. Grown adults with an endless appetite for more and more revenue are dangling a $500 gift certificate in front of young people to get them to give them their name, gender, address, phone number, email address, and birthday. The Channel One/Alloy people are commercial vampires preying on kids. They live off their database of personally identifiable information about young people. They use this information to assault kids with emails and mailings to get them to part with their allowance money or money they have earned or have been given by parents or grandparents. I know. I am on the Channel One/Alloy mail list. I get emails and mailings from them all the time. It is disgusting. If there is any justice in our country, Alloy and Channel One News will collapse soon."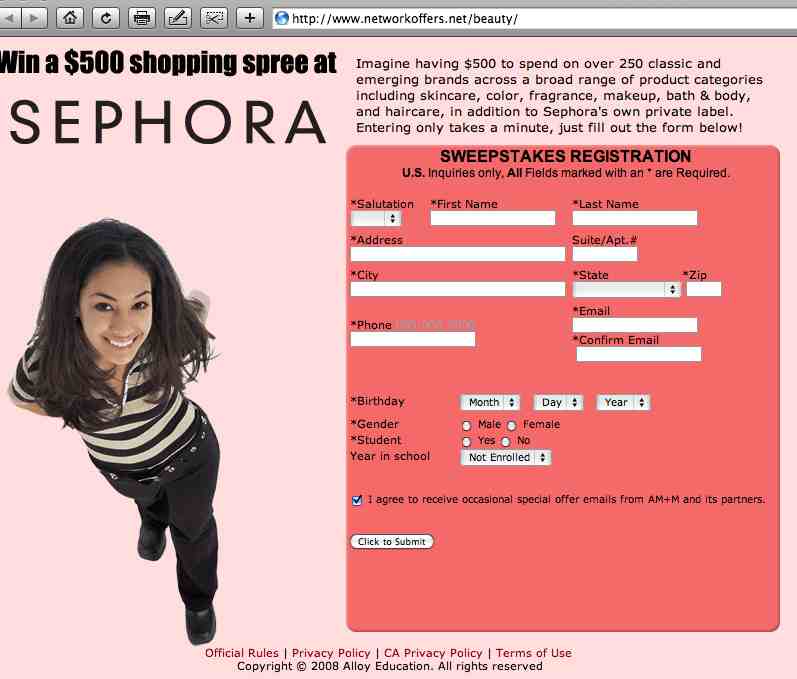 Alloy Education is the entity sponsoring this "sweepstakes." Alloy Education has NOTHING to do with education. (Check out their site.) It is one of the marketing companies under the Alloy Media and Marketing parent company.