s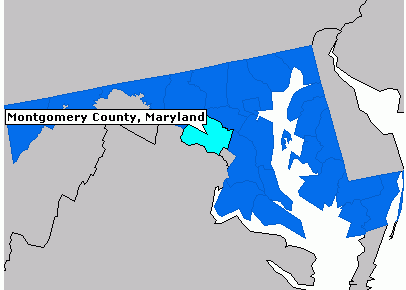 From Jim Metrock:
The Montgomery County Public School District (MD) has the 14th largest school bus fleet in the U. S. according to School Bus Fleet magazine. This school district has over 1,200 buses that transport 96,000 students daily.
BusRadio wanted to get into this district in the worst way.
And they got into the district in the worst way possible – they sneaked in without any substantial public discussion. This is the typical "below the radar" way BusRadio operates. Most parents in Montgomery County had no clue that somebody in the district administration had signed a contract with this controversial company. Even the Superintendent admitted today in a radio interview that BusRadio was news to him.
AUDIO FROM WTOP-FM Washington, DC
This week the Parents Coalition of Montgomery County found out about BusRadio and they did something about it.
After a Washington Post article ran this morning and after citizens contacted the district administration, the district announced that BusRadio had been terminated.
BusRadio existed in Montgomery County as long as the public was kept in the dark. It wasn't that the district was doing things to keep information from the public, it just was not taking action to inform the public.
These events have been an embarrassment for the school district. That is a real shame because it didn't have to come down like it did. If the district had been transparent with its dealings with BusRadio and had encouraged public debate on this matter then even if BusRadio stayed in the district's buses the public interest would have been served. Montgomery County citizens should have had input on this major decision. As it is, the public had to discover the presence of BusRadio.
It's not nice to fool the public and it really, really isn't nice to fool the Parents' Coalition of Montgomery County. There may be an equally effective group of parents somewhere else, but I seriously doubt if there is a more effective one than this group.
I expect other school districts in Tennessee, Indiana, California, Texas, Georgia, Colorado, and California to soon dump BusRadio. This news from Montgomery County, Maryland should encourage parents and administrators in those districts to take action sooner than later.

Montgomery County Schools Discontinue BusRadio Service
By Daniel de Vise
Washington Post Staff Writer
Thursday, December 11, 2008; 12:38 PM
Montgomery County school officials said today they have decided to end a trial run of BusRadio, a private broadcast service that provides programmed music and ads to students on their school buses.
Wireless BusRadio units were installed last winter in 50 buses that carry 6,000 students from the Rockville area, out of 139,000 countywide. It was BusRadio's first venture into the Washington area. The company, based in Needham, Mass., has expanded from a 2006 startup to serve hundreds of thousands of listeners on 10,000 buses in 24 states.
Parent activists began raising questions this week about the wisdom of exposing a captive audience of student bus riders to advertising, which is a small but crucial component of BusRadio programming. The service is financed by advertising; school systems that sign up get the broadcasts at no cost and reap 5 percent of ad revenue.
No other school system in the area has acquired the service.
Brian Edwards, chief of staff to Superintendent Jerry D. Weast, confirmed this morning that a decision had been made to end the trial.
_______________
The article below was published earlier in the morning's paper:
School Bus Radio Service No Music to Some Parents' Ears
By Daniel de Vise
Washington Post Staff Writer
Thursday, December 11, 2008; Page B01
For thousands of students in the Rockville area, the daily ride to school is accompanied by a carefully programmed soundtrack: pop hits pruned of profane lyrics, public service announcements about seat belts and a few minutes of advertisements aimed at the school bus demographic.
Montgomery County parents and national children's advocacy groups are questioning the school system's experiment with BusRadio, a private network that broadcasts sanitized music and ads to a captive audience of student passengers.
Consumers Union, the National PTA and other groups oppose exposing students to commercial radio on the bus, time they might otherwise pass in quiet reflection or conversing with friends. BusRadio has revived arguments raised two decades ago against Channel One, a company that offers ad-laden television news broadcasts in classrooms.
Promoters of the radio service say it has proved popular among schools nationwide because it calms and distracts students. Many school bus drivers turn on the radio when they carry passengers, a technique known to reduce bullying and fights.
BusRadio is offered to school systems at no cost, and schools reap 5 percent of ad revenue. That's a bonus for school officials who face budget shortages. In two years, the service has expanded from a startup to 10,000 buses in 24 states. Fifty Montgomery buses have the service, the company's first foray into the Washington region.
"I just thought it was for the bus driver," said Steve Shulman, president of the Needham, Mass., company. "That music does calm the beast."
Shulman said he was inspired to start the company, with a co-founder, after his 8-year-old son came home from summer camp one day and asked about an ad he had heard on the bus for Viagra.
An hour of BusRadio broadcasts contains, on average, four minutes of ads, less than on regular broadcast radio. The music is screened for subject matter and foul language. Ads must be positive and age-appropriate, Shulman said: "If we have apparel companies, they don't tell kids to go out and buy the hundred-dollar sneakers, they tell kids to go out and exercise."
Detractors say BusRadio exists to target ads at children. Parents and consumer advocates nationwide have sought to eliminate advertising from campuses. Some school systems have rejected the service, said Robert Weissman, managing director of the consumer group Commercial Alert, based in the District.
Weissman characterizes BusRadio as "an advertising company masquerading as a satellite radio network that aims to exploit a captive audience of young children." An Alabama consumer group called Obligation Inc. lobbied Montgomery education officials last month against using the company, writing that its true aim was "to sell children's attention to advertisers that BusRadio solely chooses." Another group, the Campaign for a Commercial-Free Childhood, said it sent a letter to Montgomery Superintendent Jerry D. Weast yesterday urging him to cancel the service.
The county PTA has not taken a position on BusRadio, but President Kay Romero said the group is seeking to learn more.
"You have to be concerned, when your children are a captive audience on the bus, what they're listening to," she said.
The Montgomery system introduced BusRadio in February as a trial, installing units on routes that serve about 6,000 students in the Rockville area, out of 139,000 countywide.
Many bus drivers already played the radio, and parents occasionally complained about objectionable broadcasts. School officials instruct drivers not to play certain stations, based on their content.
"The problem is, there's very little option in the radio world . . . that isn't in some ways offensive," said John Matthews, the system's transportation director. He called BusRadio "innocuous." The service also includes a "panic button" that puts drivers in touch with emergency rescuers, technology the school system could not otherwise afford, he said.
School officials plan to empanel a small group of parents, employees and administrators who have sampled the service to gauge support for expanding it to all of the county's 1,272 buses. Matthews said the only resistance so far has come from drivers, who grow fatigued of the steady diet of Hannah Montana and the Jonas Brothers.
Parent advocates seized on the issue this week, however, in a flurry of e-mails from the activist Parents' Coalition of Montgomery County to elected officials and others, suggesting a battle ahead.
Amy Soukup, 17, a senior at Magruder High School, said BusRadio is neither better nor worse than the melange of broadcast offerings she has heard on the bus in years past.
"We had one bus driver," she recalled, "who was really into jazz and polka." Students, meanwhile, are so varied in their tastes it would be impossible to please them all.
"It's not awful," she said. "I mean, the stuff they play is a little outmoded. It's the big releases from six months ago. . . . Most kids on the bus are listening to their iPods, anyway."
The letter from the Chief Operating Officer of Montgomery County Public Schools confirming the termination of BusRadio.