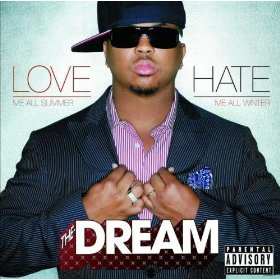 BusRadio just doesn't learn.
How many school districts do they have to be thrown out of before they come to their senses?
Bulletin to BusRadio: Parents don't want explicit artists being played or promoted on their child's school bus.
It's December 2008 and BusRadio CONTINUES to play cleaned up versions of filthy songs by filthy artists.
Here is another example from the past week.
"The-Dream" is a stage name for Terius Nash. This singer's music comes straight from the gutter. Falsetto lyrics, I Luv Your Girl lyrics, Ditch That lyrics are some examples of his work.
He has only one CD and that is "Love/Hate" the one you see above. The-Dream (the hyphen is part of his "cool" name) puts out clean versions of some of his explicit songs.
For example, for children he has a song called "Rockin' That Thang."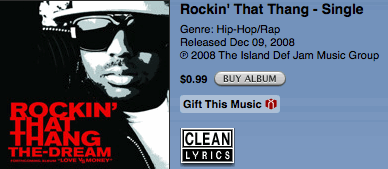 For older listeners, the singer has the original "Rock That S***"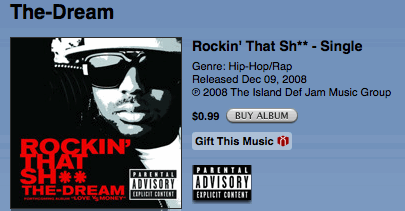 In fall 2007, the-Dream released his first single, "Shawty Is The S***." (Are you getting an idea about this singer's favorite word?)
The clean version is "Shawty Is A Ten."
Last week BusRadio played "Shawty Is A Ten." We heard it on BusRadio's replay on BusRadio.com. The replay on that site does not indicate if it was played on the high school, middle school, or elementary school program.
Hear for yourself: AUDIO FILE: The-Dream singing on BusRadio.
Lyrics for "Shawty Is The Ten"
Lyrics for "Shawty Is Da S***"
Young people who get introduced to The Dream on BusRadio will go to YouTube and other sites to watch or download videos and music from this new singer. Below is a YouTube video probably made by a young fan of The-Dream. This is not the official music video but we have put it here so you can hear, if you care to, the explicit version of what is being played on BusRadio.
Def Jam is The-Dream's record company and they want kids to get excited about The-Dream's music because his second CD is due out in January. It's called "Love vs. Money." The songs "Rockin' That S***" and "You Aint S***" will be included on the new CD along with "Let Me See The Booty."