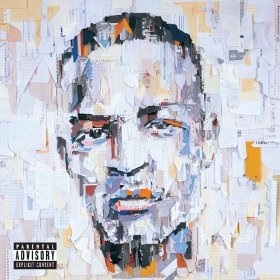 Be thankful for small favors.
Today BusRadio played a relatively positive rap song by T. I. called "Live Your Life."
We have reported on T. I. before.
Here's the introduction and beginning of the song as played on BusRadio's high school version.
This is not your typical rap song, but it does come from a typical rap CD called Paper Trail (cover above).
And here we are again with the typical problem with BusRadio's policy of playing clean songs by filthy artists.
Young people who hear T. I.'s relatively nice "Live Your Life" may buy Paper Trail which features songs like "Porn Star."
You can read the lyrics to "Porn Star" here.
It is shocking that BusRadio continues to put people like T. I., a former Atlanta drug dealer, and a rap artist known for vulgar lyrics and references to gun violence, on their program.