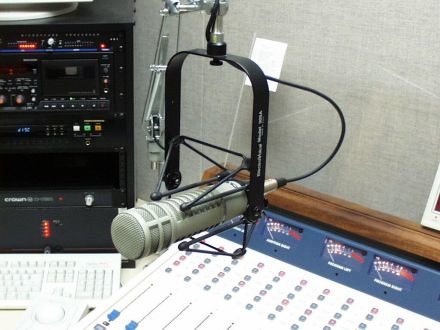 BusRadio's disc jockeys disappear.
Is there any need for microphones at BusRadio anymore?
For most of BusRadio's brief existence they have had one radio show. It was called the Mat and Lucia Show.
Lucia left BusRadio in December 2008.
Today a trade journal announces Mat has left BusRadio.
So much for the Mat and Lucia Show.
The radio web site All Access quotes Mat as saying, "It just wasn't a fit for either one of us anymore."
Funny, that's what school districts are starting to think too.
The DJ known as Mat was THE voice of BusRadio. He WAS BusRadio to the school kids compelled to listen to the programming. His loss is going to be rough on the struggling BusRadio as they try to keep school districts from dropping their programming.