They just don't learn. BusRadio has unveiled a new web feature called Name That Tune!
They play a portion of a song and children have to pick the correct title from several possible choices. The correct song below is Lady Gaga's Just Dance. Notice it is a "BusRadio Edit" of the song. The song without the edit is clearly a song that glorifies alcohol and getting wasted. Why in the world, especially after the FCC report, would BusRadio continue to promote garbage songs like this to teens, preteens and elementary schoolchildren? This is on the web site that is visited by children of all ages. This artists and this song (edited or not), and the album it came from shouldn't be any part of BusRadio. Parents don't want this.
Some of the lyrics of Just Dance without the BusRadio edit:
I've had a little bit too much, All of the people start to rush.
Start to rush babe., How does he twist the dance?
Can't find my drink or man.
Where are my keys, I lost my phone., What's go-ing out on the floor?
I love this record baby, but I can't see straight anymore.
Keep it cool what's the name of this club?
I can't remember but it's alright, alright.
[Chorus:]
Just dance. Gunna be okay.
Wish I could shut my playboy mouth.
How'd I turn my shirt inside out? Inside out babe.
Control your poison babe, Roses with thorns they say.
And we're all gettin' hosed tonight.
Note: The picture below is not Lady Gaga but BusRadio's own Lauren de Miranda. BusRadio is helping manage her career so whenever and wherever they can promote her they will.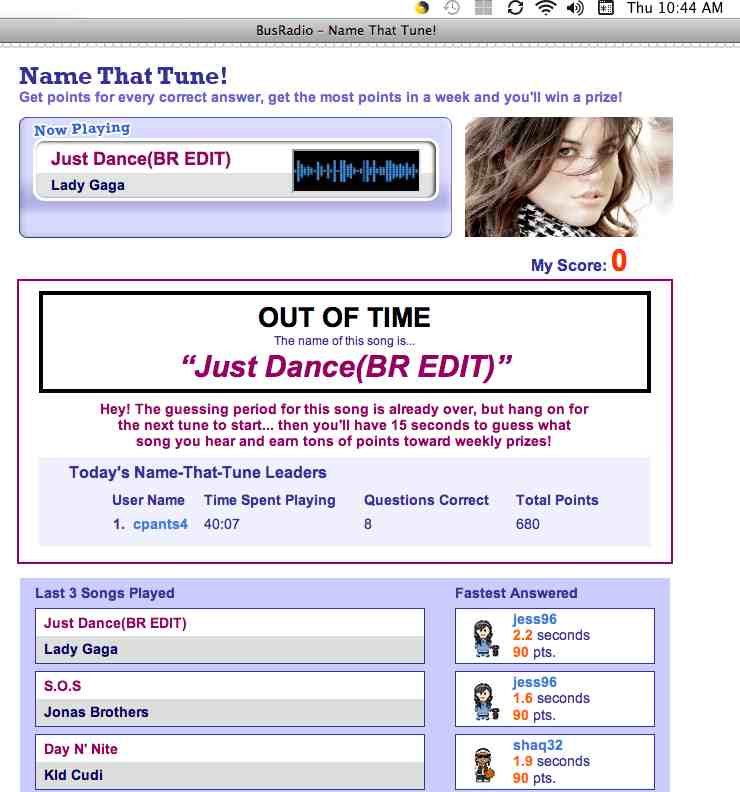 Kids could have said the song was Day N' Nite by explicit artist Kid Cudi. The CD this song comes from is this one: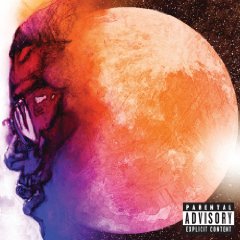 This is Man On The Moon by Kid Cudi and the playlist is below: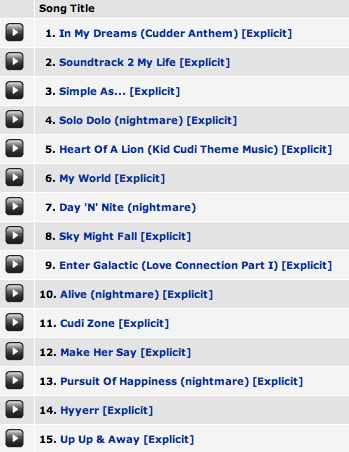 It is utterly reckless for BusRadio to ever have Kid Cudi's name or songs listed on their web site. Here is an example of just one Cudi song from the same CD that Day 'N' Nite is from. The song is Make Her Say. Notice that Lady Gaga is a featured singer helping Kid Cudi descend deep into the gutter. Young people are learning about filthy artists like Cudi from BusRadio. Once they know about him they will buy this CD and they will forget any BusRadio editing.
And we can have one hell of a night
Through the day
Ay I mean stand like a grouper cuz you gotta beeper
I mean Prime might be sayin you ain't joggin either
But man ol' girl gotta fat ol' ass
Yeah the type to make you tell a bitch just dance
And f*** them otha niggas cuz you down for her bitches
And f*** them otha niggas cuz she down for the stickin
And f*** them otha niggas cuz hope down for some lickin
And f*** them otha bitches cuz she down for the trickin
I'm hoping she a rider
When it's said and done will she spit it up and swallow
Now I ain't got trip 'bout them niggas who like her
Cuz me and mommy know, could really make her go
(Lady GaGa)
Oh Ah Oh Oh Oh Ah Oh Oh (When I)
Pa-Pa-Pa poker her face
Pa-Pa poker her face (I make her say)
Oh Ah Oh Oh Ah Ah Ah Oh Oh (When I)
Pa-Pa-Pa Poker Her Face
Pa-Pa-Pa Poker Her Face
(Ay, What You Talkin Bout 'Ye)