Today, BusRadio has begun pushing a new DVD on its elementary school-age visitors. The whole top of their home page is devoted to pitching Barbie and The Three Musketeers.
BusRadio is a marketing company. They have a One-Two marketing punch when it comes to kids. One: Advertising the product on their BusRadio radio show that children are forced (or "compelled" if you will) to listen to on their school bus. Two: Tell the children over and over again on the radio show to go to Busradio.com where there is more advertising for the product that was advertised on the radio show. An elementary school child is no match for BusRadio's marketing expertise. BusRadio IS a marketing company. They brag to their potential advertisers about how they can deliver the attention of children. To BusRadio, children are a target audience.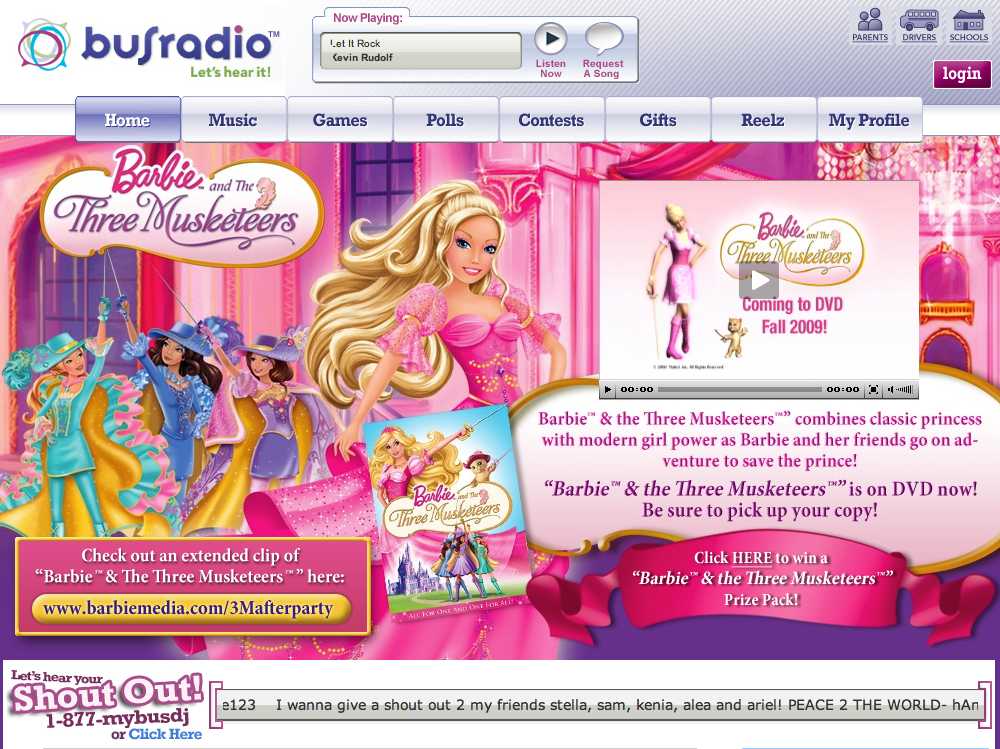 The image above is just a frame grab from BusRadio's homepage so the links do not work, but children can see two videos about the DVD by clicking on the movie to the right: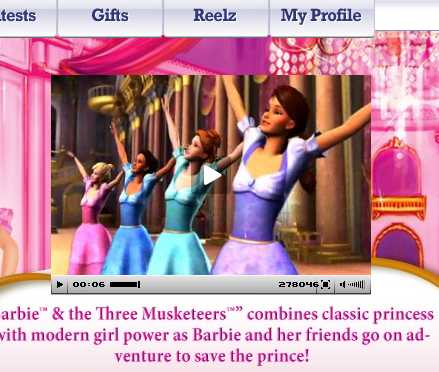 or the one at the bottom left: http://www.barbiemedia.com/3Mafterparty/
One more thing: Did you notice the song that was playing when we frozen this image of BusRadio's homepage? The song is "Let It Rock" by Kevin Rudolf. It seems the remaining employees at BusRadio still don't understand why they are losing schools and making parents and school officials so angry.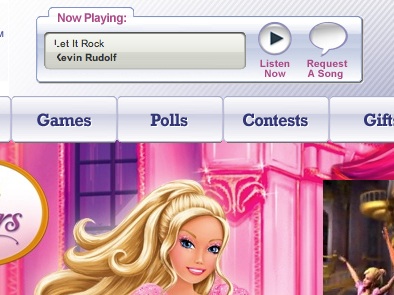 The BusRadio website obviously appeals mainly to elementary school-age children. That is why they are advertising a Barbie product. Kevin Rudolf is known for his explicit lyrics. The CD "Let It Rocks" come from has a parental warning label. Yet again, BusRadio continues their absurd policy of playing cleaned-up songs from dirty artists.