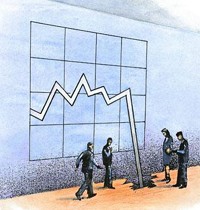 A bad idea has no other place to go.
From Jim Metrock:
BusRadio has ceased operations.
There will be no more targeted advertising of Nexon online games to first graders. No more DJs interviewing the star of a filthy sitcom so kids will tune in. No more make-believe, BusRadio-backed "stars" like Bryant James and Lauren de Miranda. No more BusRadio keeping track of how many minutes drivers play their programming and ads. No more "non-compliance" sheets intimidating drivers. No more potentially distracting bus driver contests. No more "driving" kids to the BusRadio.com site for more ads and opportunities to give up information about themselves.
Congratulations to the Campaign for a Commercial-Free Childhood headed by Dr. Susan Linn and Josh Golin. We partnered together for the last three years to make the public aware of BusRadio. The partnership worked beautifully. The country also owes a big thank you to Gary Ruskin, the former head of Commercial Alert. There are others to thank too and that will come later.
BusRadio's capital venture backers will not benefit from BusRadio's departure, but children sure will.
I'm a pro-business person. I owned part of a family business. I was one of the founders of Alabama's largest business association, the Business Council of Alabama. A business failing brings me no joy. I hate to see people lose their jobs. I opposed BusRadio's business model, but I wasn't anti-BusRadio. I was PRO-commercial-free school buses. It was BusRadio who was ANTI-commercial-free school buses. They saw school buses and didn't like the status quo. They saw school buses and saw riches – ad revenue that wouldn't end. They spent millions trying to change the atmosphere on children's school buses. BusRadio launched a full-fledged assault on school buses. They wanted the hearts and minds of millions of young people. We stood up to them. When the public learned more about them, the public stood up to them too.
People who value children for being children will always out last those who value children for the ad revenue they can generate.