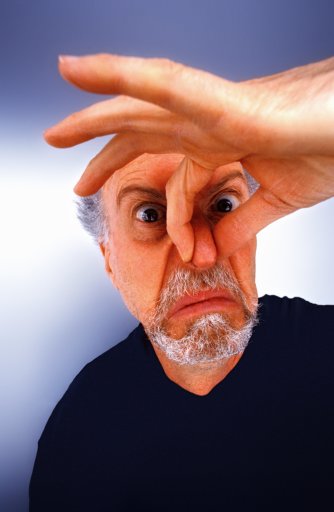 Below is Milk Media/Milk Rocks' extremely wordy privacy policy.  It is filled with legal terms that would challenge some high school students.  A good privacy statement for a children's web site should consist of no more than one sentence: "We will not collect ANY information from visitors to this web site."  The more sentences there are, the more children are taken advantage of.
Obligation's comments are in bold and in brackets.
Note: Richard Long is the president of Milk Media and Milk Rocks.
http://www.milkrocks.com/privacy-policy/
________
Milkrocks.com has created this privacy policy to share with you our practices regarding your privacy. Your privacy and comfort using the web site is very important to us. [No it's not.  Milkrocks.com HAS to have this privacy policy statement because of the California Online Privacy Protection Act of 2003. "any commercial web sites or online services that collect personal information on California residents through a web site to conspicuously post a privacy policy on the site"] This privacy policy applies solely to the web site and service located athttp://www.milkrocks.com (the "Service"). By using or accessing the Service, you signify your assent to our Privacy Policy. [This is laughable.  Milk Rocks aims their advertising campaigns at children as young as five. Nobody child gives their "assent" to this Privacy Policy.]
IF YOU DO NOT AGREE TO THIS PRIVACY POLICY YOU MAY NOT ACCESS OR OTHERWISE USE THE SERVICE. THIS SERVICE IS SUBJECT TO THE TERMS OF USE.
Personal and Non-Personal Information: When using the Service, in order to register to become a member you may be asked to provide, or you may choose to upload, certain personally identifiable information ("Personal Information"). Personal Information can include your name and email address. [No kiddie marketer should have this information.]
If you are under 13 years of age, then we will only ask for your parent's email address. [Milk Rocks has no way to check if a child says they are older than they are.] We do not want email addresses of children under age 13. [But if we happen to get them, then that's OK.] Such children should also not use a login name that personally identifies them. For example, they should not use a login name that contains their first and last name. Instead, be creative and use a login name that is fun.
In addition, we may also collect non-personally identifiable information, such as IP host address, pages viewed, browser type, personal computer setting and other data, and may aggregate any information collected in a manner which does not identify any individual ("Non-Personal Information"). [This information is valuable. Why would they collect this from children if it wasn't?  Milk Rocks should not obtain this information from children with express, written, parental permission.]
Information Usage: Unless disclosed otherwise at the time of collection or in this privacy policy, we do not share any Personal Information you submit through the Service with any unaffiliated third party, [This "unless disclosed or in this privacy policy" qualifier should upset parents.  Milk Rocks is giving themselves plenty of room for mischief.  Companies that say these kinds of things will do these kinds of things or else it would not be in a privacy policy statement.] unless it is necessary to respond to your questions, provide the service you have requested or to comply with applicable law. This may include providing your Personal Information to our contractors who are performing services on our behalf. [It's bad enough that Milk Rocks is gathering personal information on young people, but to give it to any other company is doubly wrong.] We will never sell your Personal Information to any third party not affiliated with Milkrocks [What if they don't sell the information, but instead give the information away?]without your consent except in connection with the sale or merger, in whole or in part, of Milkrocks, its assets or the division responsible for such services. [Users of milkrocks.com give permission to give their Personal Information to ANY company that buys or merges with Milk Rocks?! We don't think so.  Nice try, Richard Long. (president of Milk Media/Milk Rocks)]
We may use Non-Personal Information to improve and enhance your experience on the Service and for our research activities. For example, we may share Non-Personal Information with unaffiliated third parties, such as business partners, in an aggregate, anonymous form, which means that the shared information will not contain nor be linked to any Personal Information. [Richard, you are going to make money trading in demographic information young people have provided you through you web site.  If this is going to continue to happen, Milk Rocks needs to compensate young people for the data they provide.  Kiddie marketers never think about giving kids "a cut" of their revenue.]
You should be aware that Personal Information which you voluntarily include and transmit online in a posting may be viewed and used by others. We are unable to control such uses of your Personal Information, and by using the Service you assume the risk that the Personal Information provided by you may be viewed and used by third parties. ["We are unable to control such uses…" Yes you can, Mr. Long. If your company stops asking for personal information, then there is no more risk.]
Please note that we reserve the right to access and/or disclose Personal Information and non-Personal Information we gather as required by courts or administrative agencies and to the extent required to permit us to investigate suspected fraud, harassment or other violations of any law, rule or regulation, the Service's Terms of Use, or the rights of third parties or to investigate any suspected conduct which we deem improper.
Cookies: "Cookies" are pieces of information that may be placed on your computer by a web site for the purpose of facilitating and enhancing your communication and interaction with that web site. Many web sites use cookies for these purposes. We and our third party contractors and advertisers may use cookies, web beacons, clear gifs and similar technology to customize your visit to the Service and for other purposes to make your visit more convenient or to enable us to enhance our Service. You may stop or restrict the placement of cookies on your computer or flush them from your browser by adjusting your web browser preferences, in which case you may still use our Service, but it may interfere with some of its functionality. We do not use cookies to automatically retrieve Personal Information from your computer without your knowledge. [The language in this last sentence is of concern.  Milk Rocks could have left off the "without your knowledge," but they didn't. The company is giving themselves more "wiggle room."]
Security Practices: The security of your Personal Information is very important to us. [This is absolutely true. This personal information extracted from children is worth a lot of money.] We have put in place reasonable physical, electronic, and managerial procedures to safeguard the information we collect. However, due to the inherent open nature of the Internet, we cannot guarantee that communications between you and us or information stored on the Service or our servers, will be completely free from unauthorized access by third parties such as hackers and your use of the Service demonstrates your assumption of this risk. [No liability for Milk Rocks no matter how incompetent this company conducts business.  Mr. Long, no child is assuming this risk.  For your company to say they are is unreasonable.  Milk Rocks should compensate all users of its site if their personal information is compromised.]
No Children under age 13: We have no intention of collecting Personal Information from children under the age of 13. [This should have read: We will not collect Personal Information from children.] When we become aware [Kiddie marketers are not going to that Personal Information from a child under 13 has been collected without such child's parent or guardian's consent, we will use all reasonable efforts to delete such information from our database.
For more information on protecting your privacy, please visithttp://www.ftc.gov/kidzprivacy/. [Do children have to protect themselves from milkrocks.com?]
Changes to policy; Opt-Out Process: We reserve the right [What rights do kids reserve, Richard Long?  Why did your attorneys write a document that is all in your company's favor and not in the best interest of the children who pay your salary?], at our discretion, to change, modify, add, or remove portions from this policy at any time. However, if at any time in the future we plan to use Personal Information in a way that differs from this policy, we will post such changes here ["here" is a place no young person will ever visit and Milk Rocks knows it.] and provide you the opportunity to opt-out of such differing uses. Your continued use of the Service following the posting of any changes to this policy means you accept such changes. [This of course is moronic.  Whenever Milk Rocks changes its privacy policy, there should be a warning page that replaces their home page. This warning page should have simple language telling all visitors that the privacy rules have changed and then the changes should be spelled out – and not in language used in this legal document.]
We give you the option to remove your Personal Information from our list of active users completely. All unsubscribe or opt-out requests should be sent to us at unsubscribe@milkrocks.com and we will process your request within a reasonable time after receipt. We are not responsible for removing your Personal Information from the lists of any third party who has previously been provided your information in accordance with this policy. [This is mean.  A young person or his or her parents write to Milk Rocks and ask the company to remove the child's personal information from their computers.  This is obviously important to the young person and/or parents.  Why won't Milk Rocks tell the companies it sold this information to to remove it from their records? That would take so little effort.  There is no need for this arrogant language.]
United States of America: Our web site is maintained in the United States of America. By using the web site, you authorize the export of Personal Information to the USA and its storage and use as specified in this policy.
Our Terms of Use: Use of this Service is governed by, and subject to, the Terms of Use. Your use, or access, of the Service constitutes your agreement to be bound by these provisions. [Do you understand?! You six-year-old?]
Contact: For questions or concerns relating to privacy, we can be contacted atprivacy@milkrocks.com
Effective Date: This privacy policy is effective and was last updated on May 15, 2007.