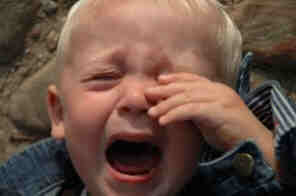 It is breathtaking to see the collapse of the Channel One kiddie marketing empire.
In 2003 Channel One claimed to have "over 8 million" schoolchildren under contract to their company. Seven years later, Channel One claims they have "nearly 6 million" in its captive audience.  That means the figure is 5 million something.   Congratulations to all those educators, parents, and students themselves who fought to free 2,000,000 students from the forced viewing of commercials during school time.
Viewers of Channel One's commercials are disappearing because school time is so much more important than even a few years ago.  Schools can no longer justify the presence of Channel One News and its goofy commercials.
In 2003, Channel One bounced its signal to 12,000 schools who had their TV sets.  Since then, over 4,000 have asked Channel One to leave its classrooms.
That means since 2003, on average, 11 schools have unplugged Channel One News EACH WEEK.  A net loss of 11 school each week for 52 weeks a year for seven straight years is astounding. This isn't a failing business.  This is a failed business.
If we do the math, Channel One's claim of 400,000 educators utilizing their service in 2003 would be 300,000 in 2010.  Channel One News no longer talks about the number of teachers they have.
Obligation believes there will be a significant loss of schools for Channel One over the next four months.  Stay tuned.