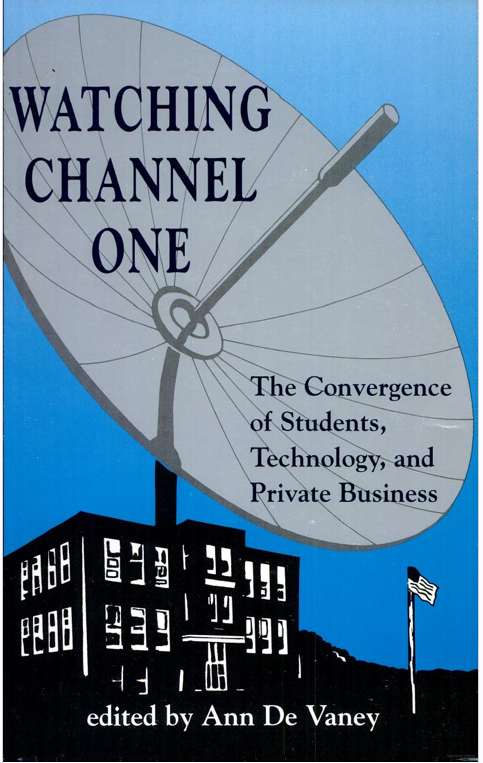 From Jim Metrock:
This 1994 book was one of the few ever written on the subject of Channel One. Any book about this controversial company would have to devote pages to the Billerica, MA school district.
This author spent time with Billerica administrators, teachers and students. Below I posted a couple of screen shots of the electronic version of the book.
Probably very few current residents of the city fully understand the importance of their school district's decision to be one of the first five schools in the country to sell their student body to Channel One advertisers.  Channel One owes so much to the Billerica school district. Billerica Public Schools more than any other school district, made Channel One News successful – at least for a few years.
For over twenty years Channel One's TV show became a part of the routine at Billerica schools. Parents had little way to learn about this marketing program. Teachers however knew all about it, and they did nothing. Principals? Superintendents? Apparently none thought showing commercials to students was a big problem. And it wasn't for them.  It was for the students.
12 minutes lost each day X 180 days = 36 hours = one lost week of instructional time each year.  Channel One is shown from 6th grade to 12th. That's 7 lost weeks of school time watching TV. Think where achievement scores would be is that TV watching time was converted into reading time or studying time or listening-to-a-teacher -teach time.
Once Billerica parents get upset with Channel One it will be gone.  But first somebody has to get mad.
Also: http://www.obligation.org/2011-04-27-the-sad-story-of-billerica-and-channel-one-news-continues