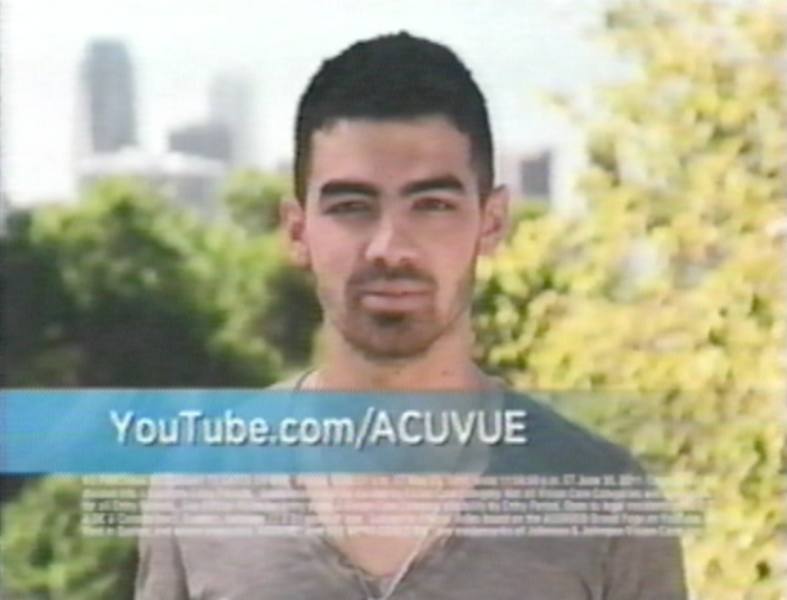 Channel One's captive audience ranges in age from 10 to 18. This is the perfect audience to advertise contact lens.
This is one of the less offensive Acuvue commercials.  The message however is always the same: You cannot be happy and successful if you continue to wear glasses.
July 4, 2011 – Channel One News brings back Acuvue's "You're ugly AND a loser without contacts" commercial.
July 7, 2005 – A New Ugly Acuvue Commercial