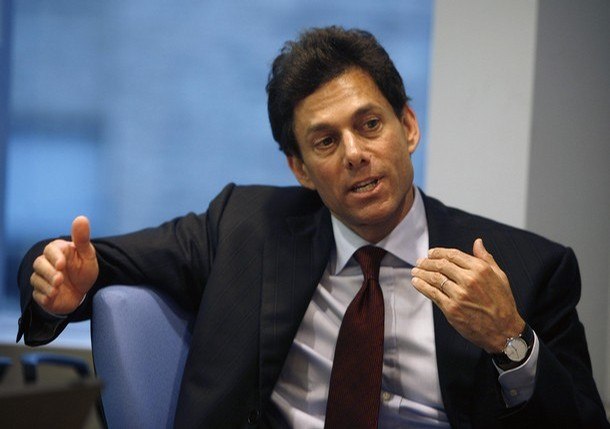 This man is Strauss Zelnick. His partnership ZelnickMedia owns Alloy Media and Markeing which in turns owns Channel One. When Mr. Zelnick gets tired of Channel One's poor performance he merely has to pick up the phone and say, "Kill it."
Why not sell it? In 2007 previous owner Primedia put Channel One up for sale. Primedia paid a search firm to scour the nation to find a buyer.  Nobody wanted to buy Channel One. Alloy came in at the last moment and took over Channel One's assets and liabilities. No cash changed hands. Primedia bought Channel One in 1994 for $250 million, they spent untold millions on the company for thirteen years, and they didn't get a penny for the company. Primedia just wanted to get the stink bomb off their balance sheet. Since 2007 Channel One has only gotten smaller and worse. Selling the company doesn't look like an option.
Channel One has lost at least a half million students since Zelnick bought Alloy/Channel One in 2009.  Worse for Zelnick is that a significant number of schools that still have a Channel One contract are flagrantly violating the viewing requirements.  
ZelnickMedia owns a lot of companies. It's just good business practice to keep companies that are winners and dump ones that are perennial losers. Channel One is the latter. It has to be humiliating for ZelnickMedia to own a company like Channel One that is not contributing to the partnership's bottom line.
So in the fall of 2011 the fate of this controversial in-school marketing scheme is in the hands of one man. It's just a matter of how much humiliation Mr. Zelnick can take.