Channel one news draws more controversy with first day advertising of Hunger Games DVDs.
It's almost like Channel One News executives Kent Haehl and Paul Folkemer want educators to hate their company. With Channel One coming under renewed criticism for their advertising assault on schoolchildren, one would think the company would trim back their advertising. Instead the first day of Channel One's 2012-13 broadcast year began with a major ad campaign for the soon-to-be release DVDs and Blu-ray discs of The Hunger Games.
Channel One is almost certainly running commercials for these products on its in-classroom show. Since Channel One continues to delete all commercials from its web re-broadcast, there is no way to confirm what Channel One is advertising in classrooms, but in the past when movies are advertised on Channelone.com they are also advertised in the classroom.
Making things even uglier is the "advertorial" Channel One has on their "RightNow" news blog page. http://www.channelone.com/blog/.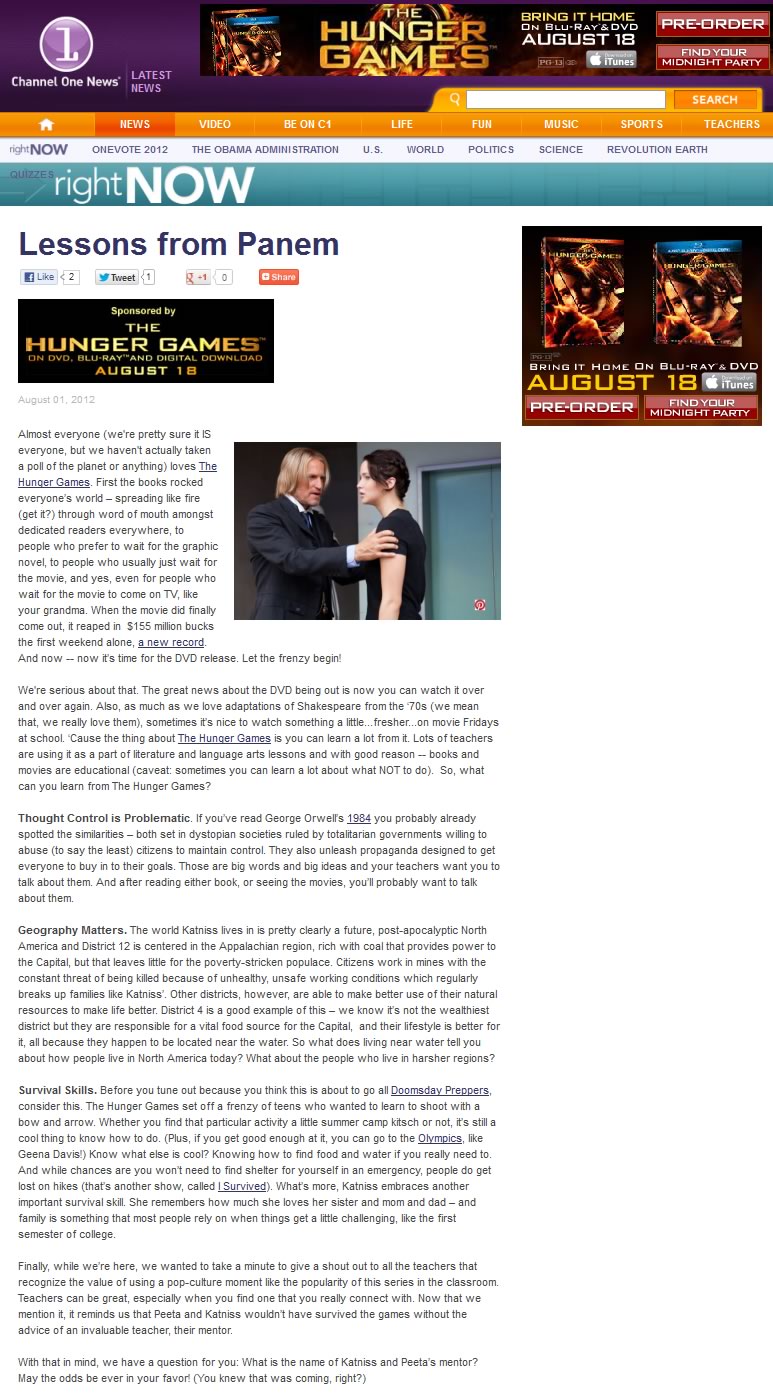 Sure, they have the word "sponsored" under the title, but with students ranging from 18 to 9! (with their new InterActiv Jr. program for elementary school kids) Channel One News should not be mixing advertising with content that normally does not feature ads.
All this adds up to another good reason to turn off this hyper-commercial classroom TV show.