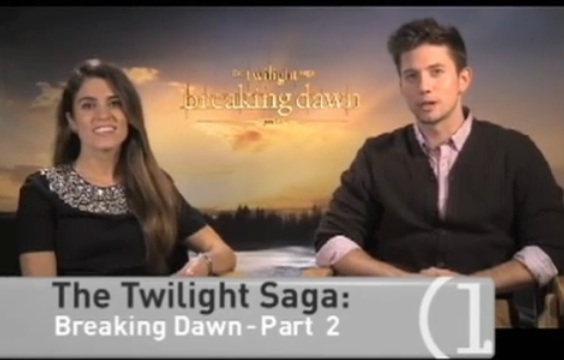 Nikki Reed: Hey, everyone! I'm Nikki Reed.
Jackson Rathbomb: And I'm Jackson Rathbomb. We're from the new movie in the Twilight saga: Breaking Dawn – Part 2. Get ready because…
Nikki Reed: Channel One News starts right now!
Maggie: Thanks, guys, for getting us going.
November 12, 2012 – Channel One and Promethean in their Twilight years?