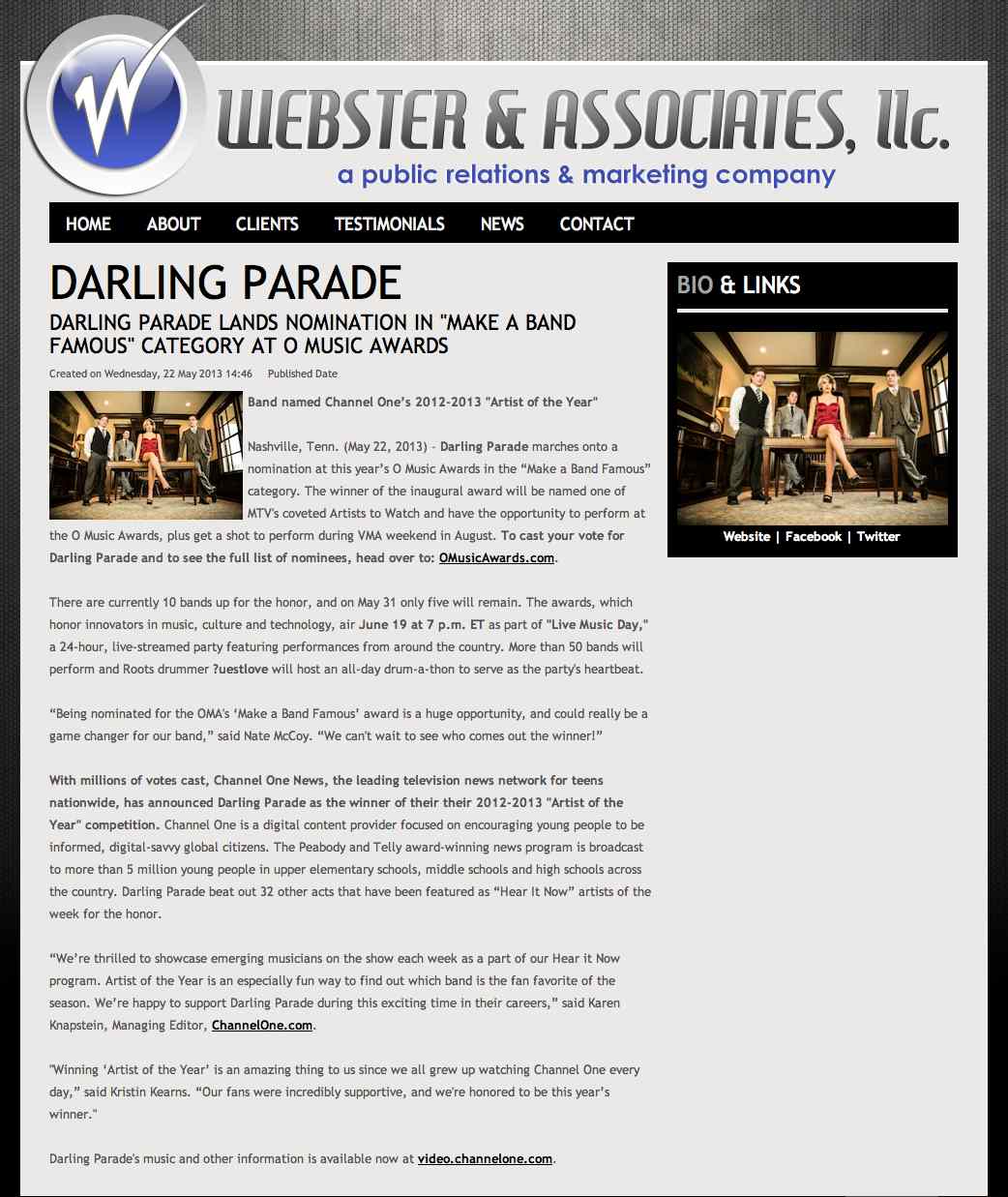 From Jim Metrock: Channel One News regularly plays music from rock and rap bands during their classroom TV show.
They shouldn't.
Helping to interest schoolchildren in new rock, pop and rap artists is not the stated purpose of Channel One News.  Channel One got into schools (disproportionately into schools in lower-income communities) by promising a current events program geared to youth.
Nowadays Channel One News has a small portion of its show dedicated to news stories that happened the previous day.  
In the article above, Channel One's Karen Knapstein feels comfortable talking about how "thrilled" the company is by using school time, paid for by taxpayers, to plug and promote musical acts because Ms. Knapstein and others at Channel One weren't around when Channel One promise parents and educators they wouldn't do dumb things like this.
Channel One not only plays music from a featured musical artist throughout its daily show but will also puts the name of the featured group and their song along with the cover of the album on the classroom TV screen.  
The CEO of Channel One News evidently approves of this waste of school time and taxpayer money.  Ms. CJ Kettler has been on the job for seven months although for some mysterious reason the company kept her hiring secret for the first six months.  Ms. Kettler could have ended the Hear it Now feature on the show but … she didn't.  It's too early to say if the new Channel One CEO is going to be the aggressive kiddie marketer that her predecessors were (Kent Haehl, Judy Harris, Jim Ritts, Kevin McAliley, and David Tanzer), but it's not looking good.