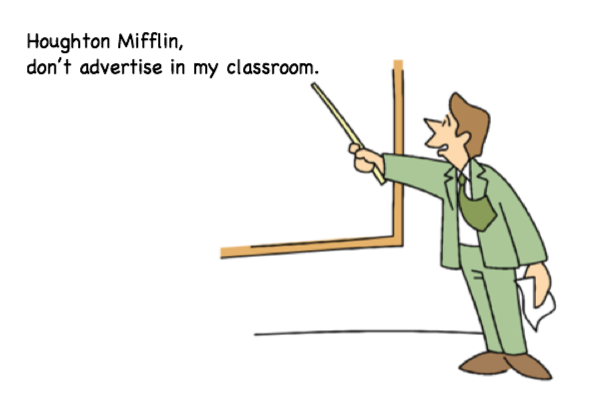 Houghton Mifflin's quest to enter classroom advertising business will draw ire of teachers.
1992 Resolution still NTCE's position.
 From Jim Metrock: 
Early on, the National Council of Teachers of English (NCTE) passed this resolution opposing Channel One.  
This position statement is as strong as it gets.  The NCTE urges teachers not to stand by and allow Channel One and its disruptive ads to enter their schools.  They urge teachers to work with other organizations opposing Channel One.  They urge English teachers to take "counter measures" against Channel One' advertising assault on schoolchildren.
Channel One is now an important part of Houghton Mifflin Harcourt.  Evidently this old publishing company feels they can take the heat from teachers, parents, and school administrators, because the potential ad revenue from Channel One News is so appealing.  We'll see.

http://www.ncte.org/positions/statements/advertisingclassroom