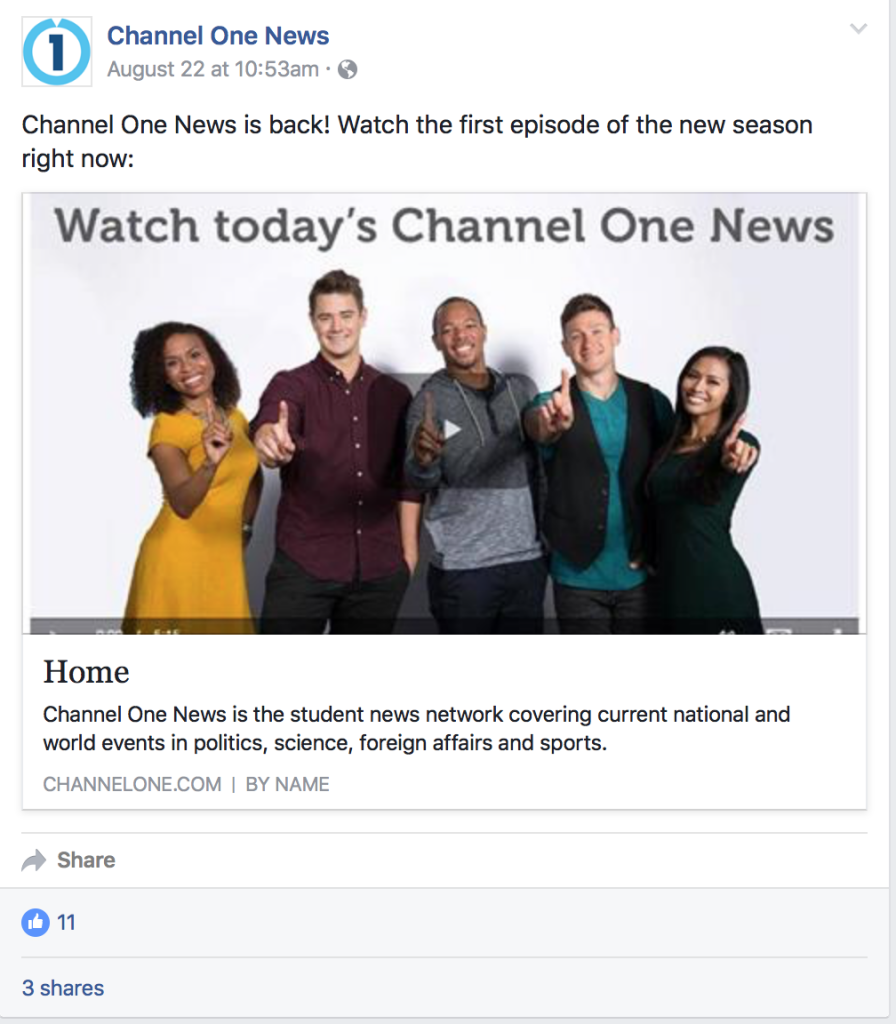 From Jim Metrock: Yes, those lovable, wannabe journalists at Channel One News are back.  Well, not all of them – Maggie Rulli left months earlier.
Are students excited about seeing their favorite on-air personalities back on their classroom screens?  I don't think so.
As you see, in two days the Facebook post announcing, "Channel One News is back!" has only received 11 "likes" and I have to believe, maybe, some of those are from the Channel One employees in the picture.
Schools continue to turn off Channel One News.  Schools can no longer waste time showing Channel One commercials. The Channel One commercials alone take up ONE HOUR A WEEK of school time.
That's why the "likes" figure is 11 and not 111,111.