Channel One News surprises parents with pot story for middle schoolers.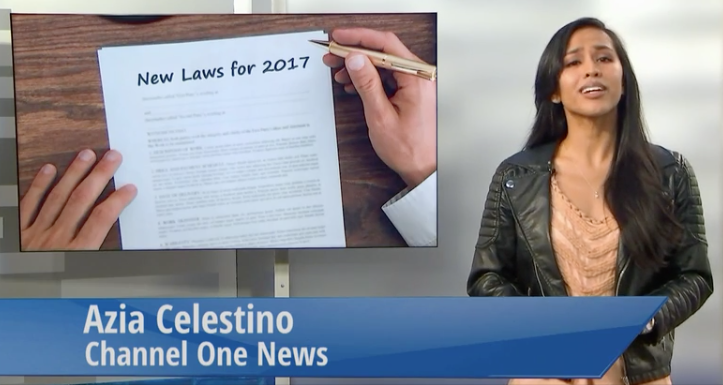 From Jim Metrock:  Oh no, Channel One News is about to tell schoolchildren about new laws going into effect in 2017.  Since I have watched Channel One since 1996, I know that the numbskulls at Channel One will most definitely have a segment about marijuana – they love telling kids about pot.  I don't know why, but I guess they are trying to be "cool" and think normalizing weed helps keep a "connection" with the students forced to watch their show.
First, there are a LOT of new laws for 2017.  There are new, important laws going into effect this year concerning: paid sick leave, taxes on sugary drinks,  criminal background checks, and firearm sales.  If Channel One News thought "new laws for 2017" was an important news story, the company had many laws to choose from.
This kind of story is a "filler" story.  It is not timely and it is cheap to produce.  This type of story could have been prepared months ago and be ready for use whenever Channel One News had a lack of real news content.  Channel One News is "lite news" at best and is definitely news done on "the cheap."
The pot segment of the story starts with the camera moving over green marijuana leaves.  Channel One News if they truly thought it was so very important for children to know of legalization of this drug, could have done simply reported their story without video images.  Wouldn't that be the more responsible way to go?  Nah, not for Channel One.
Since 1996, I have seen Channel One News over and over and over again normalized drug and alcohol usage among young people.  If anyone doubts this, please take the time to read my articles over the last two decades. Type in "drugs" or "alcohol" in this website's search engine and read for yourself.  Many of my articles included video footage straight from the broadcast, but a few years ago Channel One filed complaints with YouTube (where I posted the videos) and almost all of the video proof of Channel One's reckless content was removed.
Parents, teachers, and the general public shouldn't put up with this highly controversial marketing company (yes, Channel One News is primarily a "kiddie" marketing company, not a legitimate news organization) being in its community's classrooms, especially middle school classrooms.
[All screen shots are from Channel One News January 3, 2017.  Channel One makes it difficult for parents and other concerned citizens to view their daily show.  Each day's show is removed from their website when the next day show is posted.  I am writing this article on January 4, Channel One has already removed this episode with the pot content. ]
Channel One's voice over:  And California is one of four states to make recreational marijuana use legal, along with Nevada, Maine and Massachusetts, bringing the national total to eight states.
__________
A few links. For complete list of Channel One's reckless drug and alcohol stories for preteens go to our Archives.
10 Reasons to be glad you never had Channel One News:  http://www.obligation.org/pdf/c1brochurefinal032808.pdf
Channel One News – Normalizing alcohol and drug use among teens:  http://www.obligation.org/2011-04-14-channel-one-news-normalizing-alcohol-and-drug-use-among-teens
Channel One News teaches preteens the street names for meth:  http://www.obligation.org/2005-08-24-august-19-drug-story-shocks-classrooms
Too clever by half.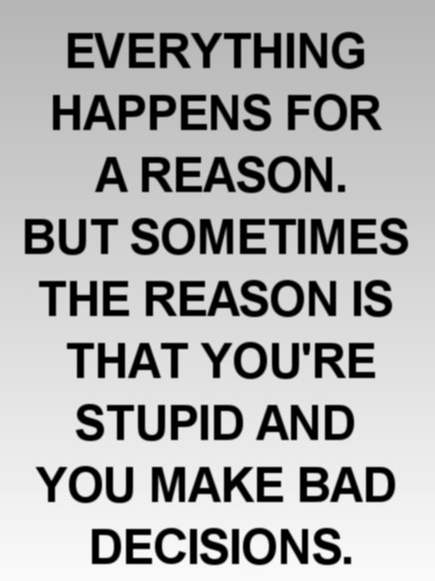 From Jim Metrock:
Channel One News is a shell of its former self in part because of a history of bad decisions by their management.  Here's a big one.
I came across this old email to a staffer at Senator Richard Shelby's office.  In 2004, the Senator's office helped me get in front of one of Channel One's main advertisers: the Office of National Drug Control Policy's Media Campaign.  Why would I want to remove anti-drug messages from Channel One's classroom TV show?  That sounds absurd, but it wasn't.
As Channel One News was receiving large payments from the ONDCP Media Campaign to air anti-drug public service announcements, Channel One's executives thought it would be clever and profitable to take money at the same time from Hollywood studios that recklessly and intentionally glorified youth drug use and under-age drinking.  [Note:  News reports on Channel One News have often normalized the use of drugs and alcohol by minors See links below.]
All I had to do was show the ONDCP, which was already suspicious of Channel One,  the video clips of the movies and and TV shows Channel One News was relentlessly promoting to students, and this steady stream of taxpayer money ended.   The loss of ONDCP revenue was a serious blow to the company.
In 2014 Channel One continues to make it difficult for parents and the public to see what they are advertising to students.  Only because I by chance was able to view several complete Channel One programs several years ago did I see the commercials that we passed on to the Office for National Drug Control Policy.
December 7, 2004
Shannon,

I hope all is well.  The meeting with the head of the media campaign for ONDCP went very well.  He gave me 45 minutes and was willing to give more but that was plenty.

I believe Mr. Dennison is a big improvement over Alan Levitt.  Denison already understood there was a problem with Channel One's advertising of pro-drug/alcohol movies and TV shows. I believe him when he said there would be a review of their advertising on Channel One.

I asked him for the contract information between ONDCP and Channel One.  He said the new ad agency, Foote Cone, has that information and that he would tell them to send it to me. This is important information.  Specifically, we need to know how many students Channel One says are actually watching the show. Also we need to know how much the government is paying Channel One.

Shannon, I haven't received this information.  Can the Senator obtain the contract information between ONDCP and C1 and send it to me? I hate to ask another favor after what you did with the ONDCP, but it might be a lot easier for you guys to get it than me.

Best of wishes for the holiday season and as always I deeply appreciate what you guys do up there, especially for children in Alabama, Jim
Dec. 23, 2000 – Dude, Where's My Car?
Jan. 12, 2001 – Drinking and Drug Advice Is Outrageous
Jul 2. 2001 – Channel One Promotes Another Drug Movie
Feb 12, 2002 – Channel One Sends Wrong Message About Ecstasy
Mar 3, 2004 – The Thugs Strike Again
Spring 2004 – The Stupidity of Channel One (newspaper ad)
Aug. 24, 2005 – Drug Story Shocks Classrooms
Mar 28, 2008 – Channel One Advertised Movie Promotes Teen Drinking
Summer 2009 – 10 Reasons To Be Glad You Never Had Channel One News
Nov 1, 2010 – If Middle School Parents Aren't Upset About This, Then…
Aug 19, 2013 –  Orange You Glad You Are Only Doing Weed
For more stories go to our Channel One Archives.